Treatments and Specials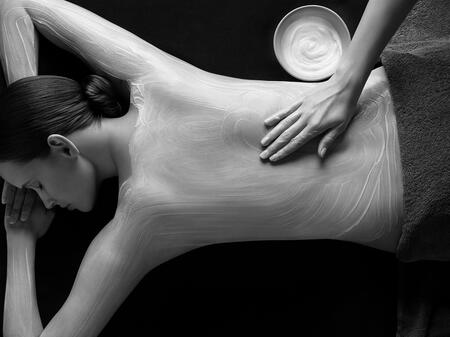 GERANIUM HOUSE DAY SPA.
Please note; we are strictly by appointment only.
Re Covid; Special conditions have been put in place to ensure the safety of staff and clients.
Online consultation forms may be available for clients prior to attending appointments.
Please do not attend the spa if you are unwell, if you have been with anyone who has or may have Covid or is waiting for a Covid test result.
Warmest regards,
Sue.
SPECIALS - SPRING TIME SPECIALS
GERANIUM HOUSE
A gift of luxury & of relaxation now that the Covid restrictions have been relaxed, Geranium House is the perfect place to enjoy some time out and regain focus on your wellbeing & skincare program.
Thankyou for your continued support and we look forward to indulging you soon.
WELL BEING
Our top selling package. Enjoy an Aromatherapy Associates Deep Relax spinal release massage & follow this with a Sothys hydrating seasonal facial including a collagen cream eye mask & a complimentary light therapy treatment focusing on skin hydration and rejuvenation.
Allow 2 hours $285, save $ 50
DE-STRESS
De-stress both body and mind with an intensely nourishing body treatment incorporating a gentle enzymatic exfoliation and the application of a prewarmed body oil, applied in a massage format, to soften & hydrate the skin.
Once this component is completed you will continue your spa journey with an indulgence facial addressing any specific concerns that you may have.
Allow 2 hours $295, save $55.
REJUVENATION PACKAGE
Turn back the clock and enjoy some cosmetic luxury as you are indulged with a targeted facial treatment designed to combat the signs of ageing. The pro-youth intensive facial includes 75 minutes of ultimate relaxation and is followed with an intensive hand rejuvenation treatment which focuses on dry skin & pigmentation. The package concludes with our very popular medi pedi utilizing an effective range of products from Switzerland.
Allow 3 hours $395, save $90
Skin Maintenance
The Covid situation has meant many lifestyle factors have changed for clients...... diet, exercise, medications, stress levels, etc, & these changes are often reflected in the skin.
In order to support your home-care regime throughout this period please email any concerns and I will recommend a home-care prescription to address your current requirements.
Geranium House will also be offering complimentary samples and postage for all clients. Specials will also appear on our Facebook & Instagram posts.
We wish you well during this time & look forward to seeing you in the near future.
Warmest regards,
Sue.
MAKE-UP SPECIALS
BUY ONE GET ONE HALF PRICE!.
Email or call for details. While stocks last.
Specials must be mentioned at the time of booking.
Treatments
Strictly appointment only.
Specials must be mentioned at the time of booking.