Well Being Treatments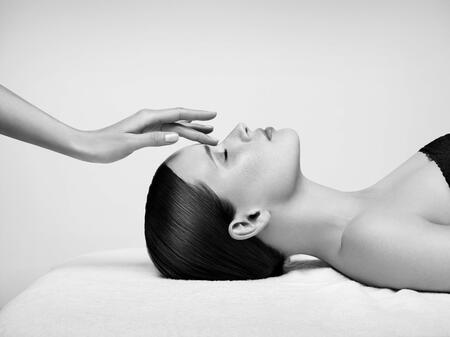 These treatments involve various movements & specific pressure point techniques tailored to the individual to ensure real, therapeutic benefits. They may be a combination of treatments that include exfoliation, hydrotherapy, &/or a facial component.
The products used enhance the physical effect of the treatment because they are specifically formulated to work on the body's physical needs.
View the "Hydrotherapy" section for alternative body treatments.
Luxury Back Treatment
The specific back treatment is an innovation in natural dermal cosmetics.Black Pepper, Vegetal Carbon & four new-generation slimming phyto-complexes united in an enveloping treatment for the body that will assist with decongesting and detoxing with unprecedented efficacy.
The treatment works to;
remove cellular buildup in those hard to reach places
detoxes the skin in depth, absorbing & draining the accumulated toxins & waste
leaves the skin supple & compact.
The treatment includes exfoliation, the application of a detox cream prior to the charcoal infused treatment mask.
The session is completed with the application of a therapeutic body oil to enhance the rejuvenating procedure.
Allow 50 minutes; $165
The Hanakasumi
Embark on an enchanting sensorial journey filled with floral notes of Cherry Blossom and Lotus Flower to relax the body and nourish the skin. Our signature body treatment incorporates a warmed enzymatic exfoliating cream to soften and smooth the skin. This is followed by relaxing full body massage using warmed aromatic shea butter to bring blissful relaxation to your mind and body. The Hanakasumi is the perfect well-being ritual for someone with dry and devitalised skin in need of intense nourishment.
Allow 60 minutes $175.