Well Being Treatments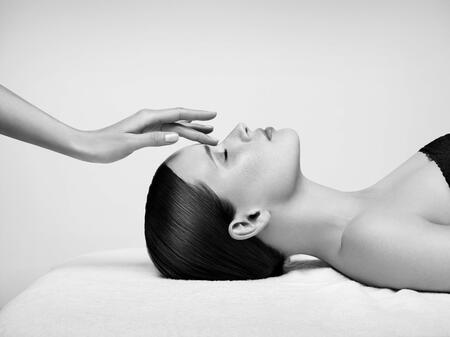 Aromatherapy Associates has developed specialised treatments with added focus on areas of the body needing extra care & attention.
These treatments involve various movements & specific pressure point techniques tailored to the individual to ensure real, therapeutic benefits.
The products used enhance the physical effect of the treatment because they are specifically formulated to work on the body's physical needs.
At the same time, the essential oils work on an emotional level bringing peace to the mind, harmony to the emotions and all all-round longer lasting benefit to the recipient.
Clients may receive these treatments once a week or as and when required. Allow 2 hours $285
Clear Mind Treatment
A full body aromatherapy experience including a blend of chamomile, petitgrain & rosemary helps to calm & cleanse your thoughts. whilst an Ayurvedic scalp & facial treatment works on your complete well being to relieve anxiety & emotional exhaustion. Perfect for a troubled mind, this is an effective treatment any time of the day to refresh your memory, get your brain back on track and rejuvenate your skin.
Allow 2 hours $285
Feel Good Treatment
A truly indulgent and emotionally pampering ritual to harmonise and rejuvenate.
This is a gentle ritual that works on all the senses to boost your emotional wellbeing, whilst treating the body to some nurturing hands on therapy. An aromatherapy experience including some pressure point massage with uplifting oils of geranium, frankincense and rose encourage feelings of inner happiness & harmony, whilst a facial treatment works on your outer radiance. Combined with a relaxing scalp massage infused with pure essential oils, body & soul are simultaneously nourished & uplifted.
Restore emotional balance & radiance, inside & out.
Allow 2 hours $285