About Geranium House
COVID-19
Unfortunately due to the corona-virus Geranium House is now closed, until further notice. However, collection of products is still available by appointment.
All current gift vouchers may be redeemed for product or will be offered an extension.
If you require product to be posted, please email;
& I will organise this for you.
This is a challenging time for all. It will however be an opportunity for more online training, garden rennovations and creating new treatments and & beautiful surrounds that you may enjoy in the months to come.
Skincare specials will continue to appear on Instagram & Facebook and if you have any skin concerns, please feel free to email or call.
In the meantime, please take care & I look forward to seeing you asap.
Warmest regards,
Sue.
GERANIUM HOUSE; A boutique day spa catering for the needs of individual women.
Tranquility, just 20 minutes from Canberra.
As you enter Geranium House you become the focus of attention, unconditional care and results-driven therapy. Geranium House will provide you with a personalised service in private and professional surroundings. Our focus is on the individual in need of some time out and we currently are not catering for groups.
Located on a private and peaceful 135 acres with stunning views of the Brindabella Mountains, Geranium House is an award winning day spa specialising in pampering packages and para-medical skin care. With over 30 years' experience in the day spa/aesthetics industry, Geranium House is able to offer a range of treatments to target skin rejuvenation and to cater for clients with specific concerns.
Open hours; Monday to Saturday. 9.30am-4.30pm, by appointment only.
Note; Vouchers are redeemable Monday - Fridays.
We look forward to welcoming you to our peaceful retreat.
Warmest regards,
Sue Butt

Facebook & Instagram.
Ph; 02 62309220
Appointment only
Geranium House is by appointment only.
Day Spa opening hours are;
Mon-Friday; 9.30am - 4.30pm
Saturday: 9.30am - 4.30pm. (excludes vouchers).
.
Time Out
Relax and enjoy the gardens.
.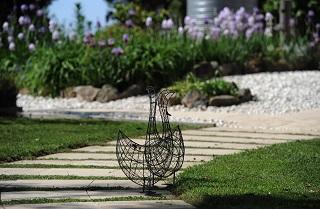 Peace and Quiet
Escape the hustle and bustle of the city.
A scenic drive only 20 minutes or so from the city will
have you relaxing in a peaceful environment in no time.
.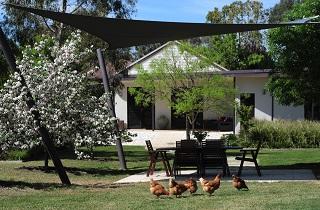 Tranquil Surrounds
Enjoy the ambience of 135 acres, and a private day spa retreat specifically designed to cater for the needs of women. Whether its for a mini escape or an all day indulgence, we've got the package for you.
.