Nutritive Comfort Cream.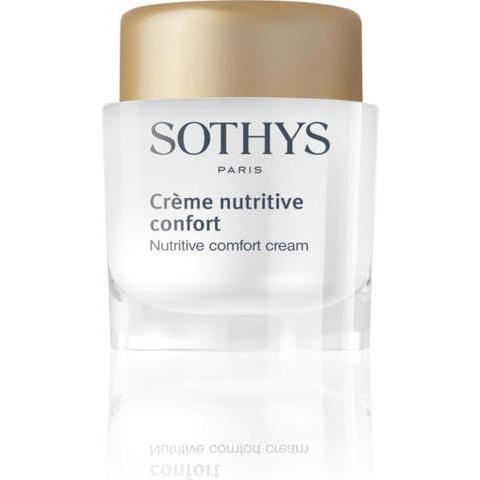 Intense hydration for lipid dry skin.
From $110.00
Nutritive Comfort Cream is a luxurious protective cream offering a double re-lipiding action on skins with occasional or chronic dryness.
It is best used with Sothy's Comfort Milk & Treatment Lotion.
Nutri-Omega 3-6-9; Combination of Ceramides, Echium Oil (source of omega EFA's) and phytosterols to protect and repair porous intercellular cement.
Pichia Polysaccharides; Created through bio-technology using Pichia yeast. These ultra hydrating sugars activate ceramide production, restructuring the intercellular cement.
Alpha Bisobolol; From Candeia oil, gives an instant calming action on sensitized dry skins.