Hydra 3 Cream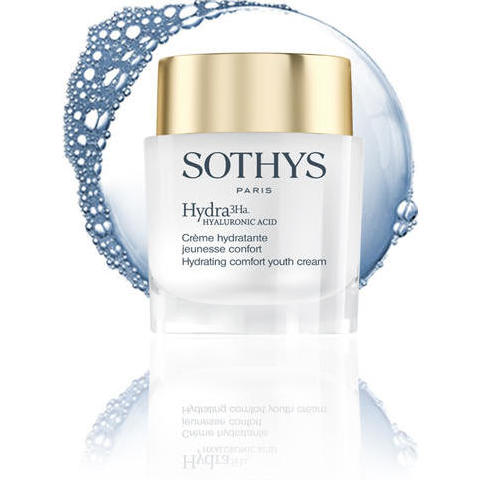 Luxury cream specifically designed to improve hydration.
From $110.00
Hydra 3 Cream hydrates the skin over an 8 hour period leaving it smooth and protected.
The product is designed for deeply dehydrated/sensitive skin (air crew/ air conditioning), for Winter skins,.
Improves roughness, flaking, tightness and crepey skins associated with dehydration.
Is suitable for all skin types with dehydration tendencies.
HMW Hyaluronic Acid; High Molecular Weight Ha delivered in patch for gradual release and to create a protective film.
Quenching Complex; Immediate corneal hydration.
1055 Boletus Extract; Boosts hyaluronic acid production and improves barrier function.
Soy phospholids; Replenishes the corneum and protects against dehydration.
Polyxylytol (botanical); Supports tight inter-cellular junctions and increases the synthesis of aquaporins-3 (membrane channels).
A more emollient cream than Hydra # Gel and specifically suited to dry/mature skins.