Define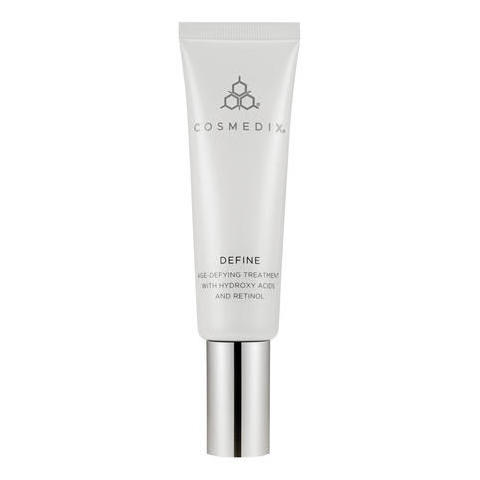 A gently remodelling Vitamin A cream suitable for sun damaged and ageing skin.
From $120.00 $108.00
This unique stimulant pushes the activity of the skin to a very active yet well tolerated level of remodelling. The key is utilizing Retinol A, a trans-retinol, which is effectively penetrated using fruit acids in a cream base. It is mildly hydrating and wonderful for most skin conditions because of its gentle remodelling. It is also a necessary part of 'pre-peel' protocol to prepare the skin for peeling treatment.
*NOT SUITABLE FOR PREGNANCY
Exfoliated epidermal cells
Assists with remodelling epidermis
Assists with reducing problem skin